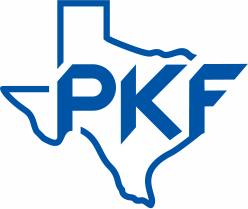 Top Accounting Companies in Houston
Fast Facts
PKF Texas is a CPA and Professional Advisors firm with over 30 years of experience.
The firm provides many services, including tax planning, audit and assurance, business consulting, financial advisory services and more.
PKF Texas is committed to providing quality service to its clients with integrity and professionalism.
PKF Texas CPAs and Professional Advisors Review
PKF Texas CPAs and Professional Advisors is a top-notch accounting firm that provides comprehensive services to clients in various industries. Their team of experienced professionals is dedicated to building strong relationships with their clients, offering forward-thinking expertise and tailored solutions.
From agribusiness to healthcare, PKF Texas has the knowledge and resources necessary to help businesses succeed. They have worked with some of the most prominent companies in the industry, providing smart business decisions and objective opinions on major transactions and strategies.
Furthermore, they were well-prepared for the COVID-19 pandemic, helping their clients apply for government programs quickly. All in all, PKF Texas CPAs and Professional Advisors is an excellent choice for any business looking for reliable accounting services from knowledgeable professionals who understand entrepreneurs' needs.
Products and Services
Profit Enhancement
Outsourced Controller/CFO
Transaction Restructuring
International Advisory
R&D Credit Studies
Business Valuation
Succession Planning
PCAOB/SEC Compliance
Financial Statements
Data Analytics
Forensic Accounting
Bank Services
Interested in the Best CPA Firms in Houston?
If you're looking for more information on the best CPA firms in Houston, be sure to check out the rest of this website's rankings. For more information on PKF Texas CPAs and Professional Advisors specifically, visit their website.