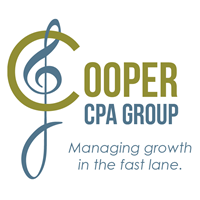 Top Accounting Companies in Houston
Fast Facts
Cooper CPA Group was founded in 2004.
Gary Cooper, the firm's leader, has over 35 years of public accounting experience.
Cooper CPA Group Review
Cooper CPA Group is a Houston-based accounting and tax firm that has been serving the area for over two decades. Led by Gary Cooper, who was recently recognized as "Your Rock Star CPA" by ABC News-Channel 13, this team of experts offers an impressive range of services, including tax preparation and planning, financial statements, business valuation, merger and acquisition guidance, and QuickBooks consulting. The flat organizational chart, based on trust in their staff, ensures that clients receive the highest quality service possible.
The entire team at Cooper CPA Group for being kind, patient, knowledgeable and professional. The firm also holds regular gatherings with their extensive outside professional network to ensure their partners' overall business success while supporting charities such as Lemonade Day—Houston and the Houston BARC Foundation.
Their office hours are Monday through Friday, 8 a.m. to 5 p.m., at 1703 West 12th Street in Houston, TX 77008 United States.
Overall, Cooper CPA Group provides top-notch accounting services backed up by an experienced team of professionals who truly care about their clients' success, both professionally and personally.
Products and Services
Tax prep
Financial analysis
Business valuations
M&A guidance
QuickBooks
Tax filing
Interested in the Best CPA Firms in Houston?
If you're looking for more information on the best CPA firms in Houston, be sure to check out the rest of this website's rankings. And if you want to learn more about Cooper CPA Group specifically, be sure to visit our website.